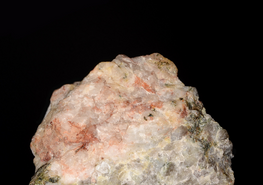 21 Apr 2022 / News
AlSiCal's paper on the modelling of WP1 reactors published in Minerals Engineering
AlSiCal's paper on the modelling of WP1 reactors entitled "Thermo-kinetic modelling of the acidic leaching of anorthosite: key learnings toward the conception of a sustainable industrial process" is now published in Minerals Engineering.
Abstract of the paper
The world is facing critical technological and environmental challenges in the production of basic materials in high demand, such as aluminium and silica, whose processes were developed long ago. New production routes, involving using alternative resources and innovative technological solutions, are needed to secure access to these base materials at a lower cost to the environment, in terms of waste and carbon footprint. The European project AlSiCal is currently investigating an environmentally friendly multi-step process for producing alumina and silica from anorthosite, an abundant feldspar mineral. The present paper focuses on the modelling strategy of the dissolution of anorthosite in concentrated hydrochloric acid, which is the first step of the AlSiCal process. The objectives of this study are (i) to give a reliable first-level prediction of the product speciation in the aqueous and solid phases, (ii) to provide the sensitivity of the process to key operating variables, and finally, (iii) to evaluate the performance of both batch and continuous leaching processes. The proposed methodology is based on the coupling of geochemical equilibrium simulations and particle reaction models, using different computational tools and relevant literature data. This makes it possible to select the favourable operation window and process configuration for the quantitative extraction of aluminium in solution and the production of amorphous silica with an acceptable purity for large-market applications.
Contributors:
Thomas Neron, Laurent Cassayre, Xuan Zhuo, Marie-Hélène Manero, Florent Bourgeois, Anne-Marie Billet, Carine Julcour