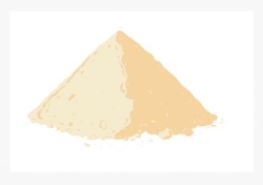 22 Sep 2021 / News
About precipitated silica
Precipitated silica, a form of synthetic amorphous silicon dioxide, is derived from quartz sand, a crystalline form of silicon dioxide. The physical properties of precipitated silica can be manipulated during the manufacturing process to deliver products with a wide range of performance-enhancing features engineered for many different end-use applications.
In AlSiCal, silica is produced in the first process step, as a result of the partial dissolution of anorthosite in acidic solution.
Key facts
Formula: SiO2
Density: 1.8 – 2.2 g/cm3
Specific surface area: 5-100 m2 g− 1
Criticality
The criticality is low as there are many global producers. Precipitated silica is not on the EU list, nor is quartz – the raw material used in traditional production of precipitated silica.
Main uses of Precipitated Silica
Automobile
Precipitated silica is majorly used in the automobile industry as filler in tires for making more durable tires with less rolling resistance and imparts hardness to the tires. It is used in 'Green Tires' due to excellent dispersion capacity.
Personal care and cosmetics
Precipitated silica is mainly used as an absorbent and thickening agent for cosmetics. It also finds its uses in post-foaming hair and shave gel, suntan sprays, body oils, and deodorants, depilatory creams etc. that are relied upon to positively affect the precipitated silica market.
Electronics
Being one of the major industries in the world, precipitated silica finds its major uses in the manufacture of electronics components. High growth in global electronic market driven by increasing demand for consumer electronics is anticipated to drive demand for precipitated silica.
Agriculture
In the agriculture sector, the precipitated silica is used in pesticides, insecticides, herbicides as the particle size is too fine and also as an anti caking agent for powders due to its high adsorptive power.
Food
It is used as a food additive and defoamer in the industry. It is also used for the manufacturing of medicated and transparent toothpaste as it has got good abrasion capabilities.
Adhesives and Sealants
Adhesives and sealants are playing considerable significance in electronics, automotive, medical and aerospace industries since they have elastomeric properties. It is also used in making pressure sensitive and hot melt pressure sensitive adhesives. Precipitated silica is used in adhesives and sealants to provide thixotropy and reinforcement.
Others
Precipitated silica is used in printing inks, fire extinguishing powder due to good humidity protection, paper industry to reduce the usage of titanium di oxide and also conveyor belts and power transmission belts in various industries.