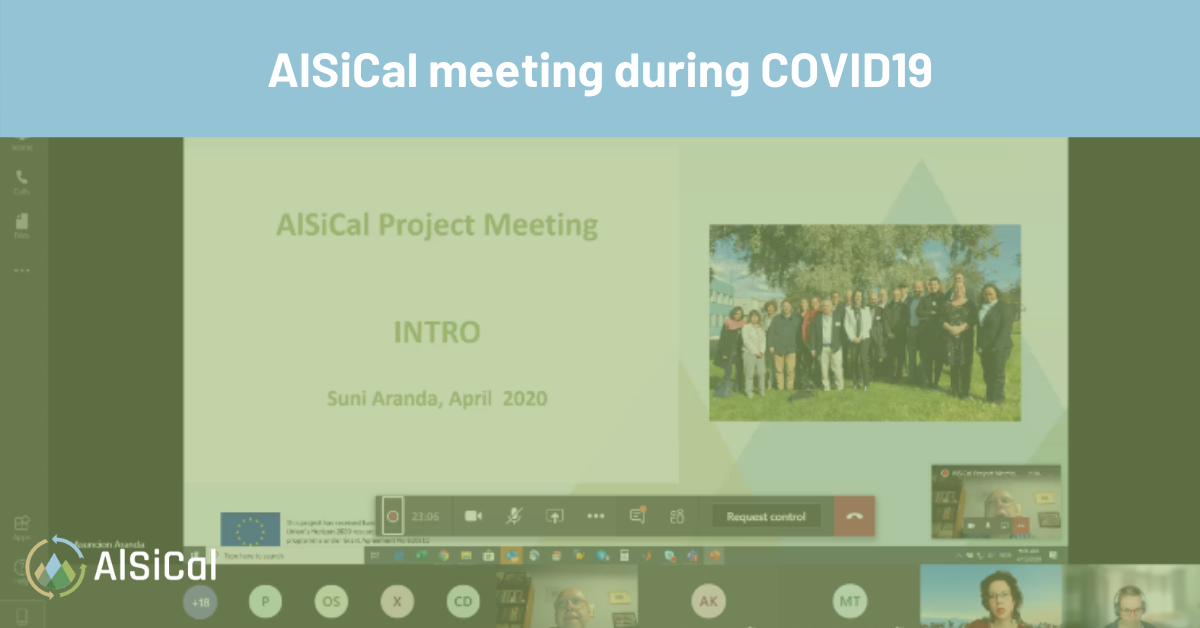 30 Apr 2020 / News
Impact of the coronavirus on the AlSiCal project – Homeworking and online meetings
Since the outbreak of the coronavirus in Europe, homeworking increased rapidly and digital meetings are becoming the new way of keeping contact with your colleagues. While some functions are vital and require a physical presence, many activities can be performed online from your home office.
The AlSiCal project has also experienced this change of working habits and environment. The planned consortium meeting switched from Athens to the home offices of the partners and all discussions are taking place online, via email, chat or other digital platform. The impact of the coronavirus is enormous, but people are coping with improved solutions over time. Switching your role as a teacher, parent, colleague or partner is difficult and requires a lot of flexibility and creativity. In this article, we will show how the partners of the AlSiCal are doing this!
Digital instead of physical
Initially, the consortium meeting was planned to take place in Athens on March 19-20. Due to the coronavirus outbreak in several countries, it was decided to cancel the meeting to prevent the spreading the virus and ensuring the health and safety of all partners. Instead of a physical meeting, we opted to present the different work packages on several days throughout April.
With the outbreak of the virus, the use of online meeting platforms has increased rapidly as is the case for the alternative, digital meeting of the consortium. Microsoft Teams was used to present, meet and discuss the ongoing activities and the results of the project. Minor issues such as kids noises in the background, lacking microphones or difficulties to share image were quickly overcome partly thanks to the pre-organization done by IFE. Every partner could present their presentation about their work for AlSiCal in this way. Connecting activities regarding greener resource utilization in Norway, South Africa, Israel, The Netherlands, Italy, Spain, Greece, France, Belgium and more, has never been so easy.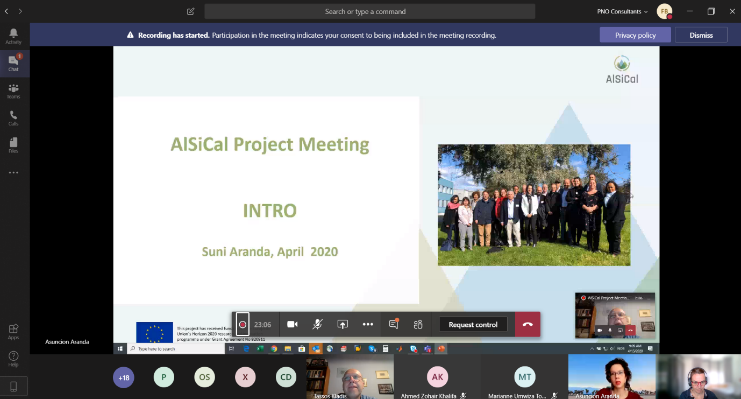 Home working
Most governments around the world are recommending people to work from home as much as possible. Fortunately, this is an alternative to keep continuing activities for most of the partners. Working at the kitchen table, having a call with your colleagues while simultaneously helping your kids get connected to their remote video lessons require some creativity. Even without kids, homeworking could lead to lower levels of concentration and making work harder due to the lack of personal contact with the colleagues and different environment. In these situations it is important to share experiences and help send out some positive energy.
Some messages from the partners
University of Zaragoza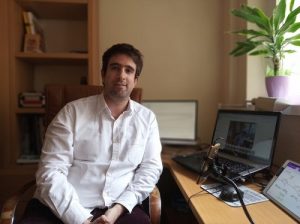 ''The Coronavirus outbreak is difficult for us all. For us scientists involved in sustainability, we need to make an extra effort because there is no planet B yet! Teamwork is fruitful, despite the distance. Thankfully, the path is enriching and challenging, where the beauty of Physics is embedded within the main environmental and economic goals'' – Enrique García Franco
Association of Iberoamerican Geological and Mining Surveys, ASGMI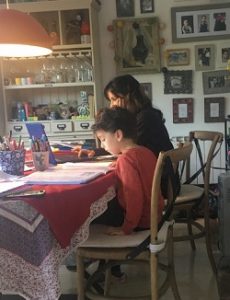 My personal situation is two kids, one dog and my husband at home. We organize daily schedules and try to do our best.  In the photo I am working with my youngest son, while my husband is in another room in a call and my daughter in the kitchen connected with her English teacher.  – Isabel Pino de Juana
National Technical University Of Athens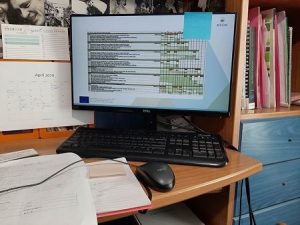 Keep progressing alone from home and let knowledge bring us together! – Maria Bagani
INPT/LGC team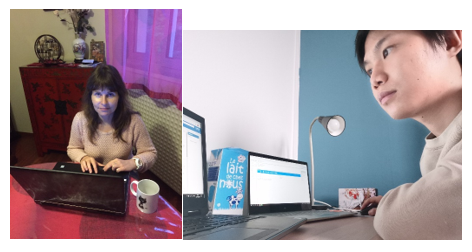 "Hopefully, the team is in good health. Busy with remote teaching, administrative responsibilities (both very demanding), modelling work or on line supervision. We miss being and working all together again in one place." – Carine Julcour & Xuan Zhou
PNO Consultants

I was pretty much used to work from home also before the outbreak, this is rather common in the Netherlands. Plus our team works from three different offices and we meet only once per week. But homeworking while the whole family is at home is a totally different story! This is a challenging but also unique time. By the way, make sure you have funny background when talking to colleagues! – Francesca & Jeroen
Aalborg University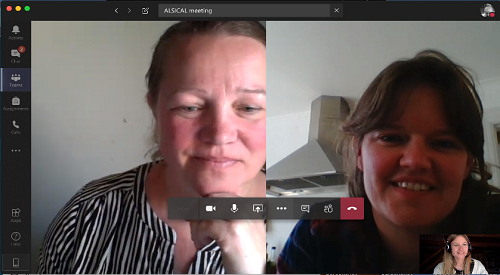 Having a Danish virtual team meeting  – Professor Anne Merrild Hansen, Assistant Professor Sara Bjørn Aaen, and PhD Naja Dyrendom Graugaard
AlSiCal consists of a consortium of 16 partners from 9 countries all over the world with the goal to realize an alternative technology for resource recovery. To learn more about each partner, visit the consortium page.